Free Energy & Water Services
Mile High Youth Corps offers free energy and water services to nonprofits and income-qualifying homes in metro Denver and surrounding communities.  These services are free for households that qualify for SNAP, TANF or LEAP services already, although that is not exclusive of who is eligible for service.  The average savings per household is $250 annually on utility bills.
Energy & Water Conservation Corpsmembers perform energy assessments (usually 30-45 minutes) which include free upgrades that reduce energy and water consumption to lower the financial burden of utility bills.  Upgrades and installation include free LED lightbulbs, high-efficiency showerheads and sink aerators, programmable thermostats, CO detectors, and ultra-high efficiency toilets (depending on location).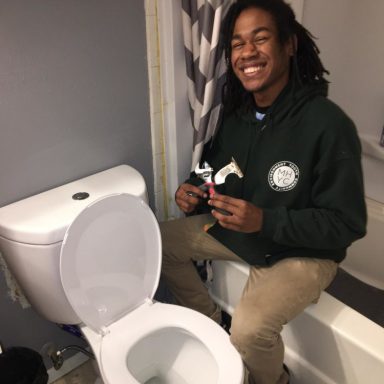 45,000
Households served in program history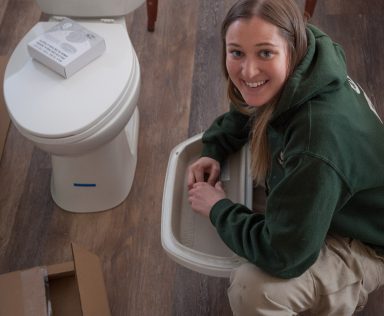 $240
Annual Average household utility bill savings.
12,500/630
Average gallons/KWh annual savings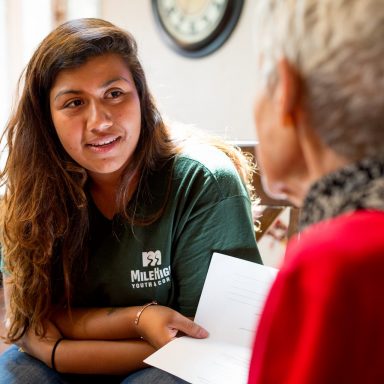 96%
Client satisfaction rate
"Everyone is very friendly.  When receiving free services you can sometimes feel embarrassed, but I never felt that way. I really appreciate the services." - Felisha, Energy & Water Conservation Client
Energy & Water Conservation Partners
Mile High Youth Corps' Energy & Water Conservation program partners with Aurora Water, Colorado Water Conservation Board, Denver Housing Authority, Denver's Office of Strategic Partnerships, Energy Outreach Colorado and Low Income Energy Assistance Program (LEAP) to offer free energy and water-saving measures in the Denver metro area.
Need A Little Help Getting Started?
Our awesome staff members are here to help.